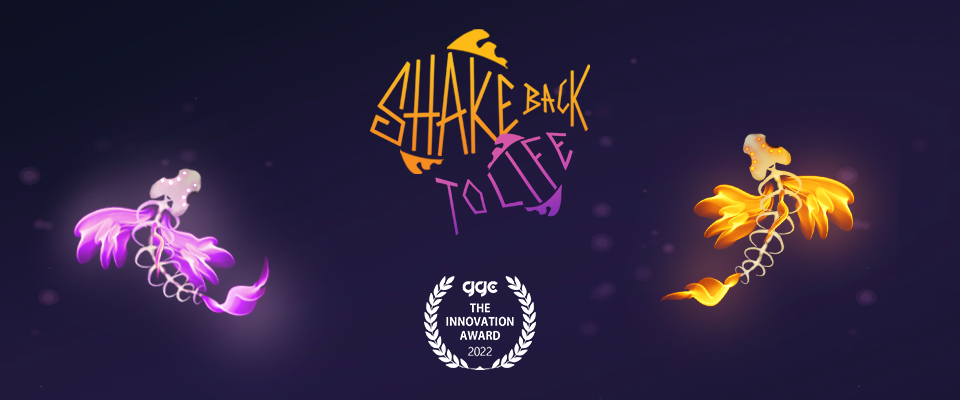 Shake Back to Life
***Right now webGL build might take too long to load, maybe it is better for you to DOWNLOAD THE EXECUTABLE***

Shake Back to Life is a 2D arcade racing game for everyone who loves to laugh. Race against another player to the finish line by wiggling your hips to outrun the opponent and shake fins to turn and explore new routes.
Originally the game is controlled by alternative physical inputs - a tail and fins. By wiggling your hips side to side you accelerate your fish and by shaking either the left or right fin you turn in that chosen direction. In the game you are swimming through a cave avoiding obstacles to try to find the best route.
To play on your laptop controls are:
Purple fish
A & D to turn, spam W to accelerate
Orange fish
Right & Left arrow to turn, spam Up arrow to accelerate
Credits:
Vlada Morgun - Producer, Level Designer
Sonya Nilsson - Director, Artist
Elias Örn - Artist, Engineer
Tiger Sun - Engineer, Programmer
Bozidar Jankovic - Programmer
Liam Gebing - Sound designer
Comments
Log in with itch.io to leave a comment.
I really suck at the game but I love it. Congratulations on winning best innovation <3